For the marinade
1 Flank steak (350 g)
1 shallot, chopped
1 garlic clove, minced
1 hot pepper, cut into strips
11 tablespoon chopped capers
1 teaspoon red wine vinegar
1 teaspoon old mustard
2 tablespoons maple syrup
2 tablespoons olive oil
75 ml. CARNIVOR red wine
For the asparagus
15 to 20 asparagus
2 tablespoon olive oil with basil
Salt and pepper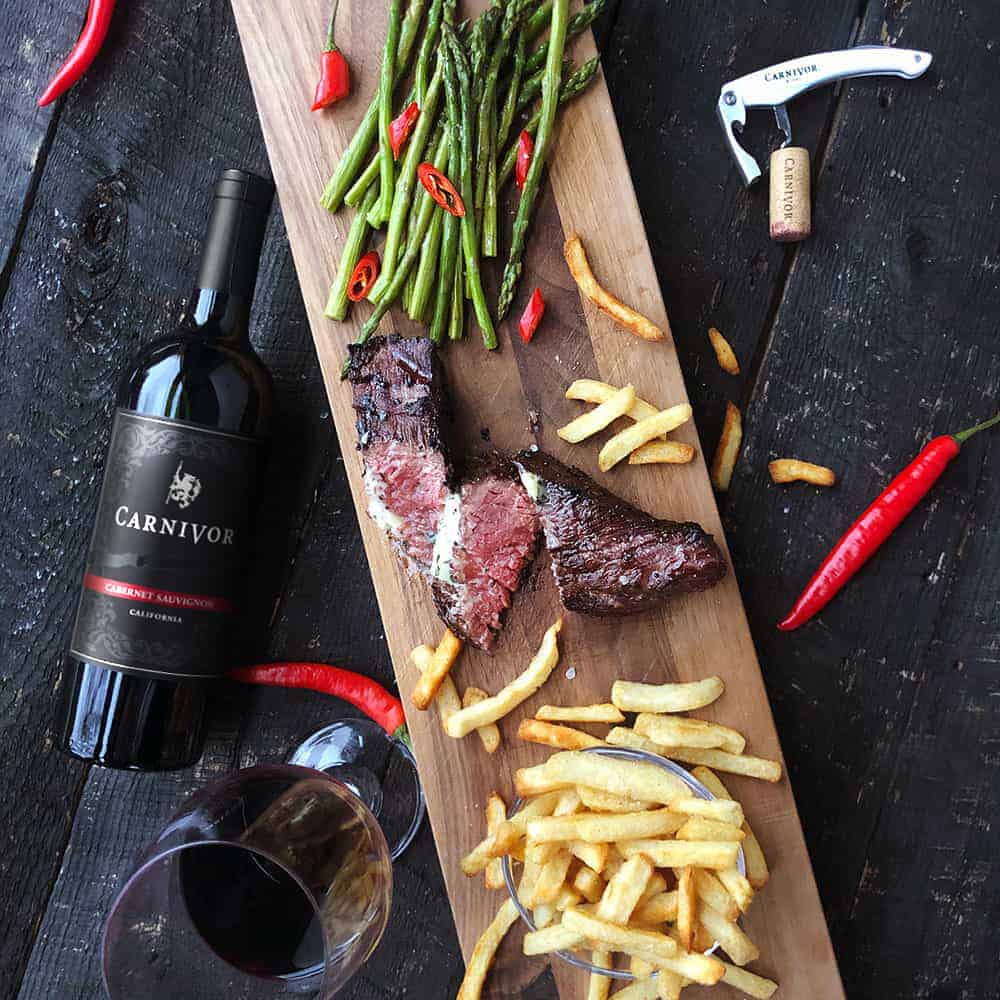 Flank steak
Mix all the marinade ingredients in a hermetically sealed bag.
Place the marinade in the refrigerator for a minimum of two hours.
Preheat the BBQ.
When the BBQ is at 400˚F, cook the meat on the grill for about 4 minutes on each side. I recommend medium rare cooking (63˚C, 145˚F).
Asparagus
Place the asparagus on aluminum foil with olive oil and season with salt and pepper. Close the aluminum foil on itself.
Cook on the BBQ 5 to 8 minutes.
Optional: Add a piece of herbal butter to the hot steak. Serve with homemade fries.