350 g finely chopped flank steak or filet mignon
1 French shallot
1 clove of garlic
¼ cup fresh parsley
¼ cup fresh coriander
1 to ½ tsp dried oregano
1 bird's eye chilli, seeded
The juice of half a lemon
⅓ to ½ cup olive oil
2 tbsp honey
Ground salt and pepper
Crumbled blue cheese to taste
Fried onions to taste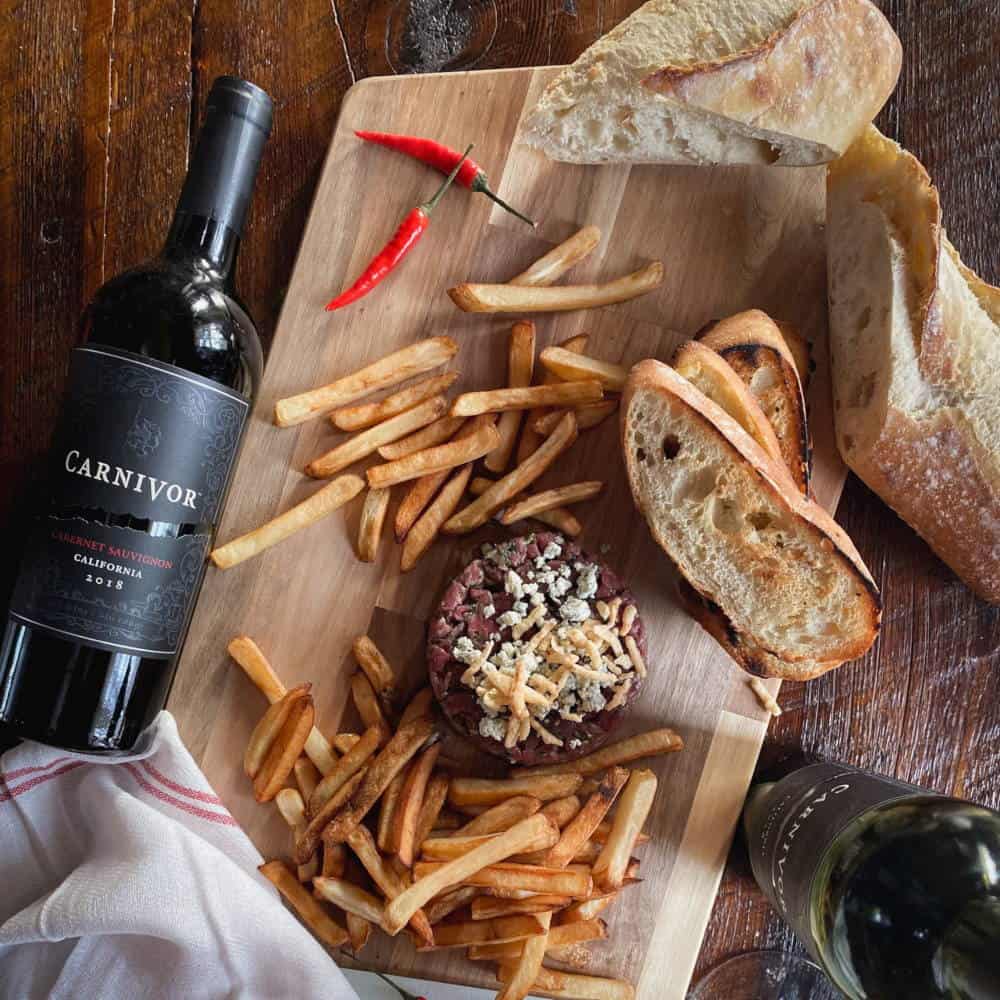 In a food processor, combine the French shallot, garlic, parsley, coriander, oregano and bird's eye chili. Blend on high until everything is well chopped.
Transfer the mixture to a bowl, then add the lemon juice, olive oil and honey. Season with salt and pepper.
Taste and adjust seasoning.
Mix the chimichurri with the meat, then serve on a plate using a mould or cookie cutter.
Finish with the crumbled blue cheese and fried onions.
Serve immediately with bread croutons, fries and/or salad.